It's time to get back to basics, Gorgeouses. I have been a bad BAD foodie. I've been JUST GETTING BY in the kitchen lately, and my children's PICKY EATING is, I think, a reflection of my lack of passion about the food they eat. And, in turn, my lack of passion about food is a direct result of my utter EXHAUSTION lately. Which is, in turn, a direct result of bland diet which is, in turn, a direct result of my lack of passion about food.
OY! It's a chicken-egg scenario. Only, of course, I don't eat chicken. Or eggs. Or dairy. Or anything animal. Which makes PASSIONATE FOOD a bit of a challenge — both for myself and the kids.
SO, to end this DOWNWARD SPIRAL into doom and gloom and BLAND FOOD. I'm menu planning. At least for the kids. And, I'm getting out all my ammunition, as follows:
2. The Eat-Clean Diet for Families & Kids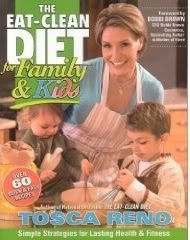 3. Wholesome Meals for Babies and Toddlers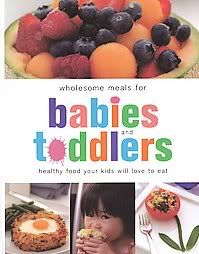 4. Organic Baby & Toddler Cookbook

That's A LOT of kids' and kid-friendly cookbooks. I have NO excuse for not getting edible food on the table.
And, I KNOW, I'm being hard on myself. Most kids are picky eaters. There's not a WHOLE lot I can do. But, I want to try a little harder to APPEAL to their senses….
I'm not sure how much I'm going to take from the books, but there are tons of ideas in all of them. I'll share recipes with you throughout the week. Anyway! Here goes. Weekday Menu Plan for THIS WEEK. CHECK IT!
BREAKFAST:
Will be easy this week. I'm going to make my — now famous, apparently — nutrient-packed VEGAN MUFFINS. When I run out of those, I have our favourite waffles….
LUNCH & DINNER:
Monday:
Lunch: Macaroni and cheese (a healthier version than Kraft). Sliced tomato and cucumber, and a fruit. I'm going to sneak in some PUREED butternut squash into the macaroni and cheese. The squash adds a richness to the colour, a subtle sweetness to the taste, and, of course nutrients and fiber.
Dinner: BAKED SALMON (recipe from Better Food for Kids to come). The monkeys LOVE salmon, and I never make it. Let's give it a try…. I'll bake some SWEET POTATO wedges, and steam some broccoli (sprinkled with almonds?) on the side. Recipes to come.
Tuesday:
Lunch: (Aka HELL DAY because I teach yoga at 1pm, which leaves me only HALF AN HOUR, after I pick Monkey up from preschool, to feed them). Leftover Mac and Cheese, sliced tomato and cucumber, and a fruit.
Dinner: Organic (Hallelujah brand) Chicken fingers and veggies (because I'm getting tired just LOOKING at this menu plan, AND Josh-O has dinner plans).
Wednesday:
Lunch: HUMMUS and vegetable wraps. Mmmm, something I can enjoy with them. VEGAN LUNCH. You should see my little Rascal eating a wrap. So fancy!
Dinner: IT'SGRANDMA'S COOKING.
Thursday:
Lunch: Peanut butter and jam on a bagel/toast. Milk/chocolate milk (for the monkey). Fruit.
Dinner: FRITTATA TIME! (recipe to come)
Friday:
Lunch: Hummus and pita, veggies, fruit.
Dinner: IT'SGRANDMA'S COOKING.
Who am I kidding. It's such a lot of cooking and cleaning ALL THE TIME — this motherhood thing. Nobody tells you there's going to be SO MUCH COOKING and cleaning ALL THE TIME. So, here I am telling you.
I also noticed that my kids wouldn't eat MOST of the recipes from the above cookbooks. So much for my ammunition…. I've been flipping and re-flipping through them all and thinking MY KIDS WILL NEVER EAT THAT! Sigh….
So, you tell me, Gorgeouses! What are some of your favourite kids' meals? (And, you don't have to be a parent to answer this!)