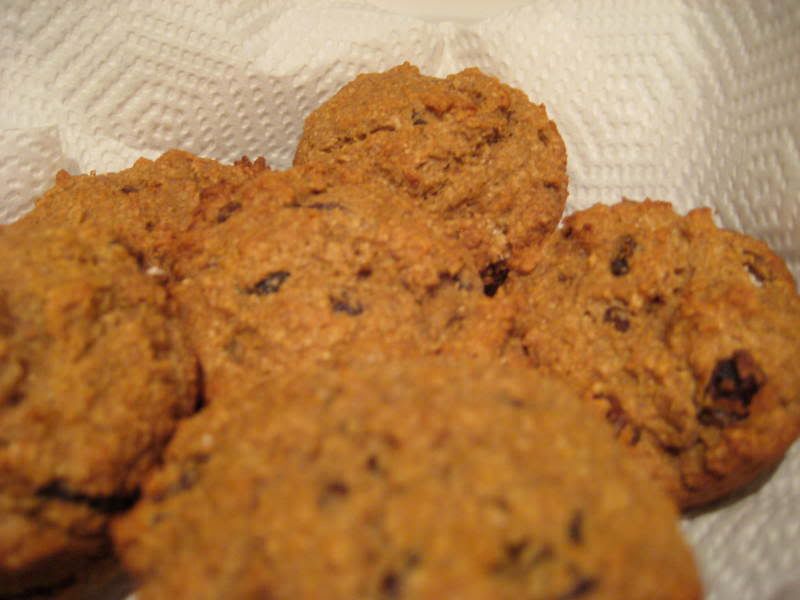 By now, you've probably figured out that I'm a big fan of THE MUFFIN. Muffins are just SO EASY and always YUMMY. If they're made nutritiously, they're like CAKE without the fat and calories.
The muffins I'm sharing with you are adapted from one of my foodie favourite books, Enlightened Eating, by Caroline Marie Dupont, a very talented energetic healer, and nutrition and meditation expert whom I've had the pleasure of working with — she did some energy work on me, and it was UNBELIEVABLE.
Anyway, I was in a bit of a hurry, but I REALLY wanted to make the kids something homemade and nutritious to munch on because, as you know, I've been feeling down about my cooking lately…. I opened the pantry for an easy organic muffin mix that I THOUGHT I bought. But, alas, there was none in the pantry. And, then I remembered I never actually bought it; I'd put it back on the shelf last minute, SWEARING that I'd bake muffins from SCRATCH. No copping out this time.
So, I went through ALL my cookbooks, as I do EVERY time I go to bake muffins, and I found a surprisingly EASY one, with very few ingredients, AND VEGAN. Sweet!
You know, vegan muffins are not just good for vegans: no eggs = almost NO MESS. So, without further ado, I give you….
ENLIGHTENED APPLESAUCE MUFFINS!
INGREDIENTS
(Serves 12)
1/2 soy milk (I like the YU soymilk with omega 3s in it; you can substitute ANY kind of milk, including dairy for this, though)
1 cup applesauce
3 tbsp. olive oil or butter
1/3 cup maple syrup or honey
1 tbsp. ground flax seed (I used about 3 Tbs)*
2 cups whole wheat or spelt flour
1/2 tsp. baking soda
1/2 tsp. cinnamon
1 – 2 tbsp lemon zest (I didn't have lemons, so I left this out)
1 cup raisins or currants
*Always grind your flax seeds right before using them. I use a really small coffee grinder. So quick and easy.
INSTRUCTIONS
1. Preheat oven to 375°F. Lightly oil the muffin tin. Caroline suggests using coconut oil. I used an organic canola oil spray that I have — not the ideal choice, but I use so little….
2. In a medium-sized bowl, combine the wet ingredients and ground flax seeds.
3. In another larger bowl, mix the dry ingredients and then fold in the wet ingredients.
4. Add the raisins and stir until everything's mixed and you get a nice moist batter (never over-stir when baking).
5. Spoon the batter into the muffin tin.
6. Bake for about 20 minutes, or until a knife inserted into the centre of the muffin comes out clean.
7. Let the muffins cool for 5-10 minutes, and remove them from the tin.
Muffins freeze really well. So, you can put some in an air-tight container to freeze. This will prevent you from eating them all at once, too……. ENJOY!