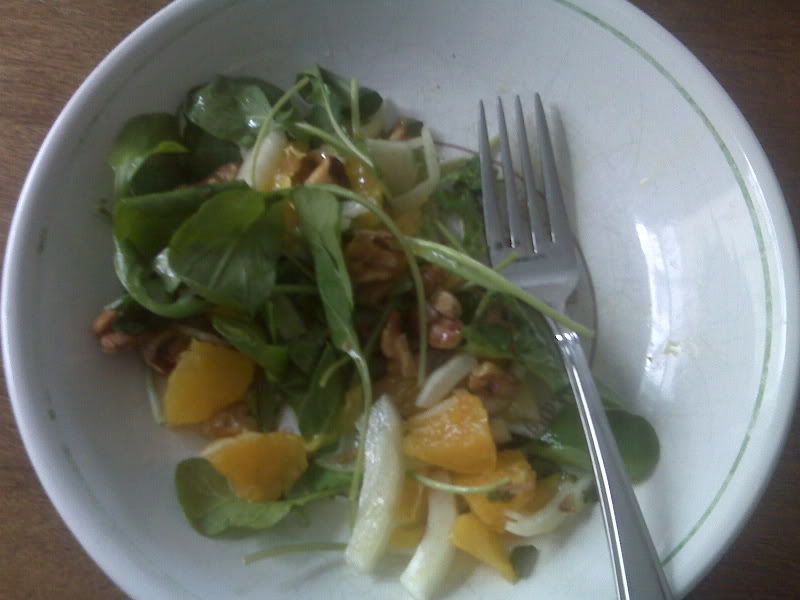 It was this lovely salad that inspired me to do something about my diet — which has deteriorated so much since my cleanse ended that I find myself exhausted, shaky, anxious and depleted…. Arugula salad with chopped fennel, orange, walnuts and a tangy dressing of olive oil, freshly squeezed orange juice and basil. So simple, but creative, aesthetically-pleasing and super healthy. My friend set it in front of me after I insisted that she don't go out of her way — on our pizza playdate — to feed my vegan self…. And, I was inspired. Inspired to cook again (and, thus, to update this blog, finally) and inspired to get back into the kitchen and create. Fennel! She put fennel in the salad!
The next day, I went to the bookstore and finally bought this book I've been eyeing a long time: Becoming Vegan: The Complete Guide to Adopting a Healthy Plant-Based Diet….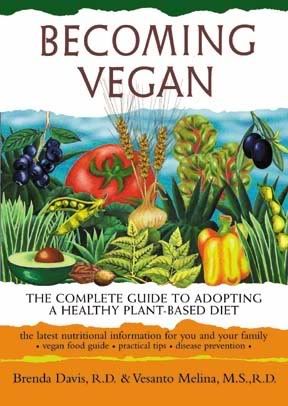 Because something had to be done. I mean, the way my body thanked me upon each bite of delightfully bitter arugala, each nutty crunch of walnut, each juicy squish of orange slice? It was like Minden at cookie time….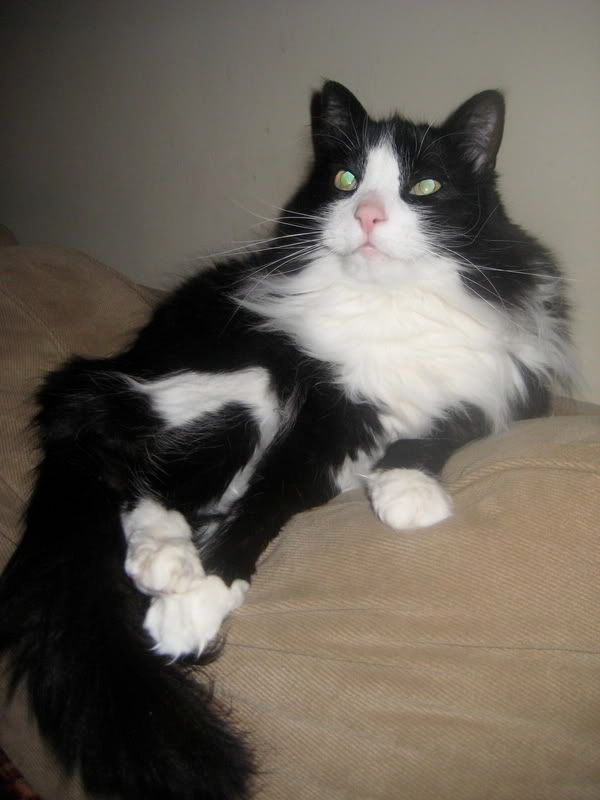 …THANKFUL. See, I AM a yoga instructor. So, I might be a little more aware of my body than most people. And I totally felt the thanks with every bite. I KNOW my body needs work. It needs help and proper, educated nourishment. If I'm going to be a vegan — which I am, because I love animals beyond the norm — I have to do it right. If I want to live to a ripe old age with healthy bones and peace of mind, I have to do it right.
So, here are some things I've learned from the book (my eyes HURT from scanning its pages all day), that I'll do, or that I'll do more consistently, to get healthy and stay on the HEALTHY vegan wagon for life (fingers crossed!)….
1. Have I told you about the sweet potatoes? I can't remember. I buy about four a week — all for me because my kids won't touch 'em now, for some reason…. Right when I get home from the grocery store, I take out my sweet potatoes, poke 'em with a knife several times and stick 'em in the oven at 400°F. Sweet potatoes are one of the healthiest vegetables on the planet — loaded with beta carotene, fiber, and so much more. More importantly…, they're like CANDY. Their juice even oozes out of the holes I poke, and it caramelizes, and I peel it off the baking sheet AND EAT IT — total CANDY. YOU MUST TRY IT….
2. OMEGA 3s. OMG, have I told you about Omega 3s? You need 'em. Especially if, like me, you're prone to depression and anxiety (of course, they're essential for a host of other reasons…). If you don't eat fish, you must take a supplement. I am now making a concerted effort to get my omegas 3s from walnuts (I make sure my kids eat walnuts), hemp seeds, and a daily dose of Udo's Choice, which came highly recommended to me by the vitamin person at the health food store…. At first, I thought I had to put a tablespoon into a smoothie every time I wanted to take it. But, yesterday, I realized I could take it no problem mixed in a glass of water. Easy.
3. KALE. You know I love my kale. From now on, I eat one whole bunch of kale a week — at least. I just stick it in a pot with an inch of water and some chopped portobello mushrooms, cover, and leave it on the stove until it's just steamed. When it's ready, I pour on a little tamari (soy sauce) and some olive/canola oil, sprinkle with pine nuts (and maybe a press of garlic), and ENJOY. It's a really nice dish…. Kale, and all dark leafy greens, are such important non-dairy sources calcium. Indeed, since the Monkey decided she doesn't love milk, I ask her to eat a little kale whenever I make it. She forces it down — it's great. Heh. I'll also puree kale and put it in smoothies, and I'll puree spinach and put it in my kids' scrambled GREEN EGGS!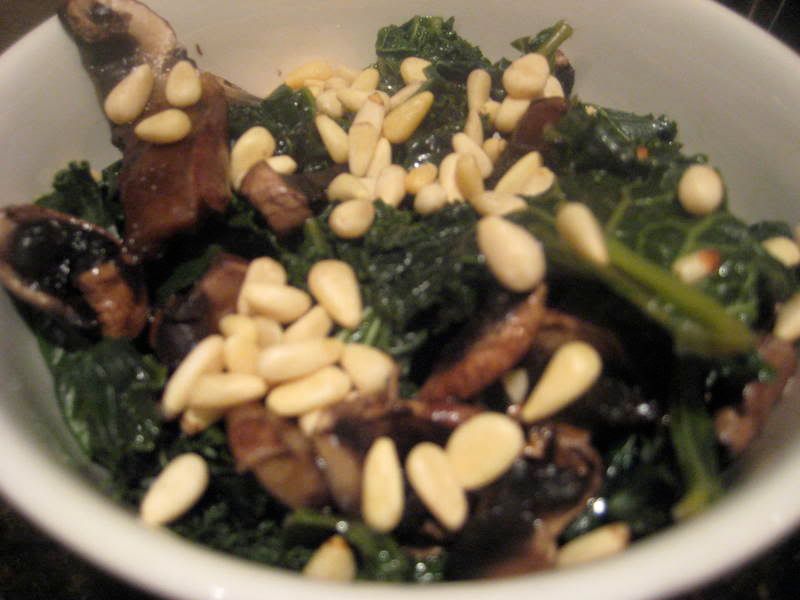 4. FORTIFIED ORANGE JUICE. I love that ORANGE JUICE is now part of my diet. I need it because FORTIFIED orange juice is a valuable source of calcium AND vitamin D — which has been all over the news as a major cancer preventer. If you can't get into direct sunlight for 15-20 minutes a day, you need to take a D supplement. While I have some D in my multivitamin, it's not enough in these winter months. PLUS, you need vitamin D to properly absorb calcium. So, HOLLAH to the new orange juices that are adding not only calcium but vitamin D to the mix…. One cup a day! Cheers!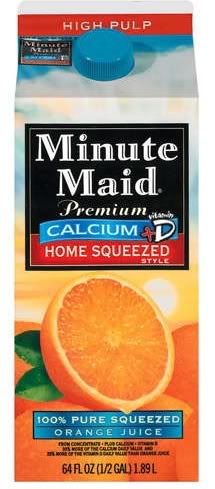 5. LENTILS. I hereby vow to have cooked lentils in my fridge at all times. They're such a perfect food. Full of fiber, protein and other important stuff. If they're sitting in my fridge, I can dump 'em in salads, pasta, on rice…. I feel healthier already!
6. FIGS. I'm also SO pleased to announce that dried figs are now an essential part of my diet. LOVE! One serving (five figs) offers a good source of non-dairy calcium for vegans. We're supposed to get 6-8 servings of non-dairy calcium daily. So, between this and the kale and the orange juice (and the almond butter and hummus I love, and soy/rice milk), I'm golden.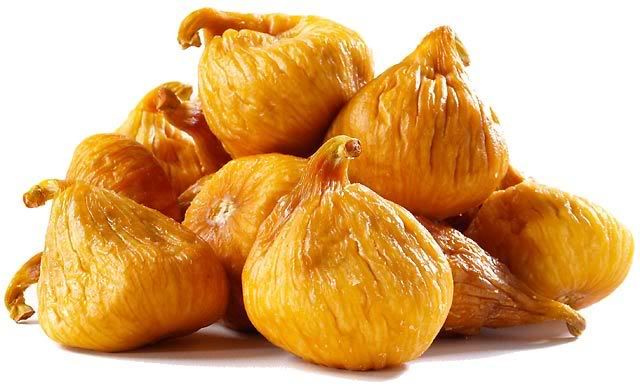 7. Since we're on the topic of calcium and bones…. 30 minutes of exercise a day is now MANDATORY. I have to do it…. Must stay strong so I can do this forever (yes, I'm posting it again — must take more yoga pics)….
Think you'll try any of this? Of course, it's all great advice for vegetarians and nonvegetarians alike! What do you think?
Off to eat a sweet potato…. And I'm, seriously?, really excited about it.